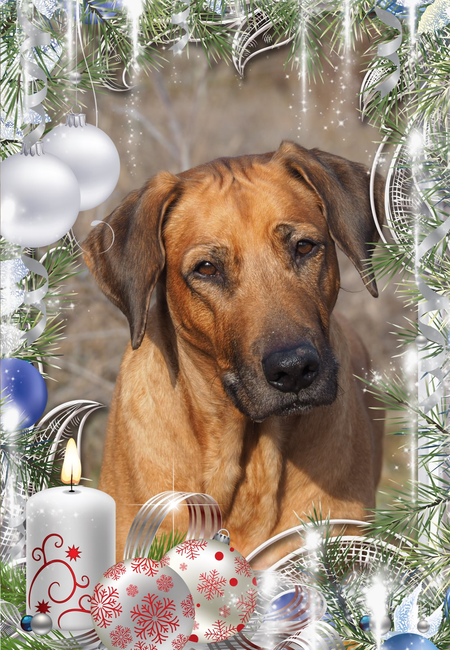 A very merry christmas and a happy new year to all our visitors!
---
2019-12-15:  I am so proud of my dogs. Siri and Kito has passed the - in german called - BH-Prüfung (companion dog-
                       examination) with excellent results. Both of them never visited a dog school before and so i am extremely
                       happy with their top performances.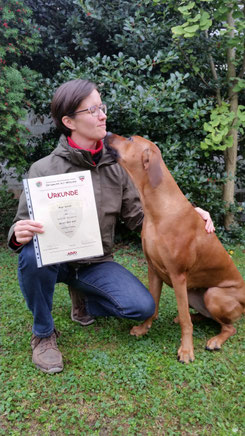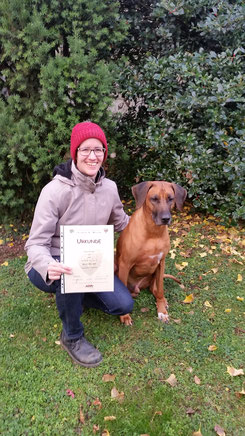 ---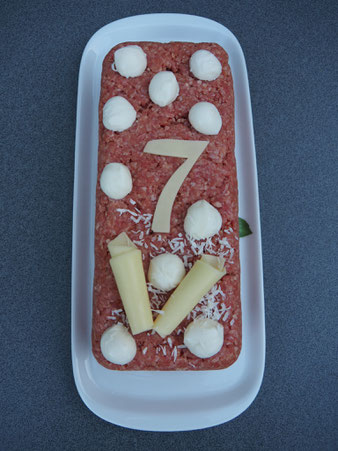 2019-10-16:
                                         Happy birthday!
                 Today our dear African Dreams celebrate their 7th birthday.
                 We wish them all the best.
---
Thokoza Ny Ashia
2006-10-01 till 2019-08-06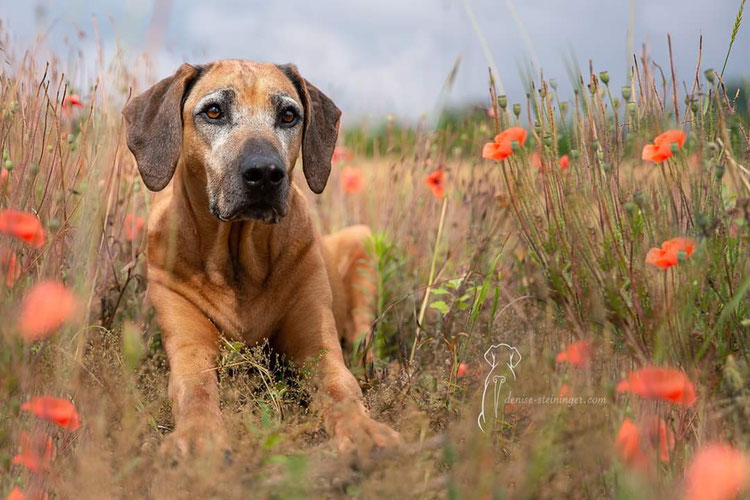 We are very sad. The perfectly wonderful bitch Isha of Sabine Gabriel - mother of Malaika and Kito´s grandmother - passed away at the age of nearly 13 years because of a gastric torsion. Isha always was in a good temper, extremely friendly and patient. We will never forget her... 
---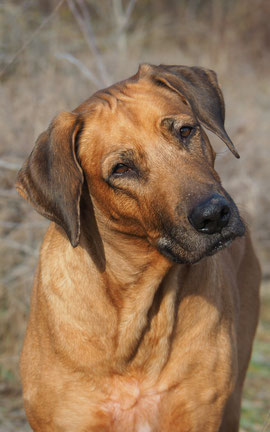 2019-07-16:
Happy birthday Malaika!
Today we celebrate Malaika´s 10th birthday! Therefore i made a very special
birthday-cake. I hope, that we will have some more years together!
---
2019-06-23           Yesterday i showed Siri at the RRCÖ-Clubshow in Steyregg. It was her first show, she startet in the
                               Junior-Class and made it very well. Finally she got a "very good" with a great report of the danish Judge
                               Nada Nikolic. I am so proud of her!
                               Siri´s sister Happy and her brother Nanuk were also there and made an excellent Job:
                               Thuraia Happy-Go-Lucky Lady                excellent
                               Thuraia Honky Tonk Nanuk                     excellent 2
                              Siri´s ridgeless mother Ginny was showed in the Non Standard-Class (first place), and finally we showed
                              her kids as a breeding group (fifth place):
                               Altogether it was a long day, but we were very happy to meet again a part of the Thuraia-family. Many
                               thanks to Monika Pehr for the beautiful pictures!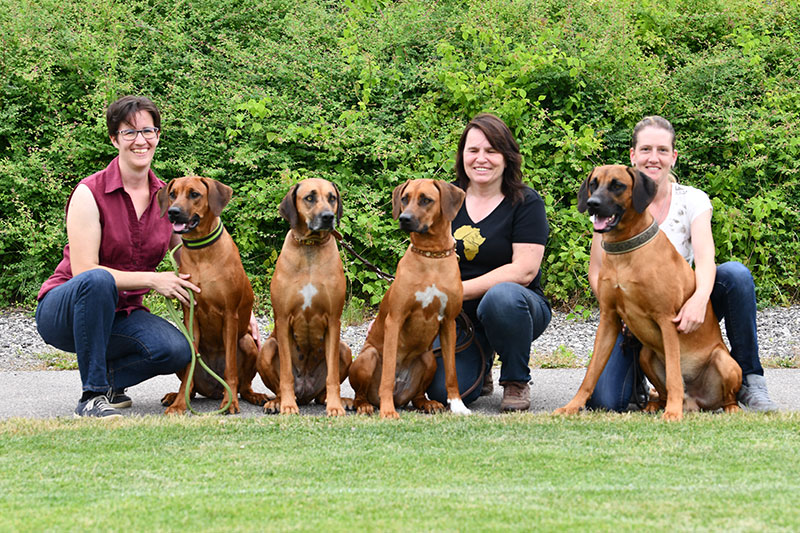 ---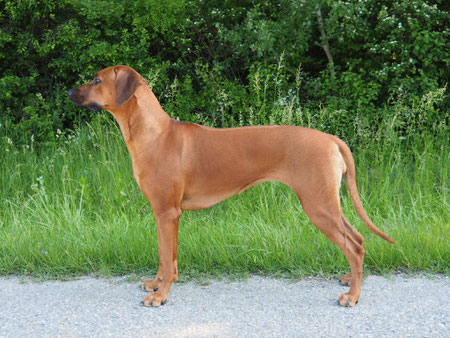 There are brand new pictures of Siri in her gallery... 
---
2019-05-25:                                       Happy birthday Siri!
                        Today we celebrate Siri´s first birthday. Of course she shares the meat-cakes with Malaika and Kito.  
                         I also added some new pictures to the photo-gallery...
---
2019-03-21:  It was time to fill up our photo-galleries with some new pictures. You will find them as usual at Malaika´s,
                       Kito´s and Siri´s Gallery.
---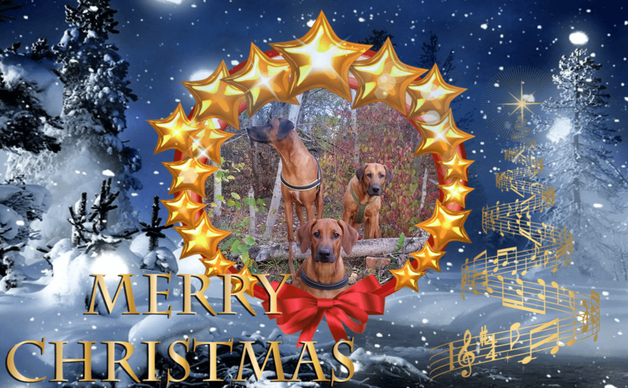 Merry Christmas
and a happy new year!
---
2018-10-27:  We had a very nice walk in the wood and took some pictures of Siri. You can find them as usual at Siri´s
                       photo-gallery... 
---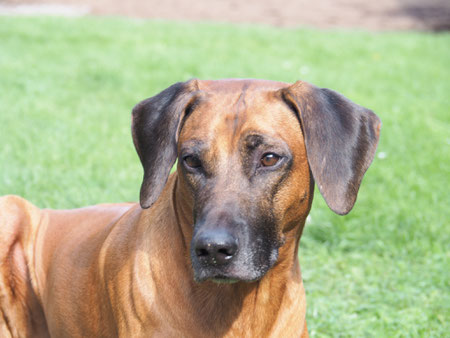 2018-10-16:
Happy birthday Kito!
Today our African Dreams celebrates their sixth birthday.
It´s the first birthday without Bakari, and we still miss him so much. We think of him and his brother Balu over the rainbow...
---
2018-10-05:  Time flies, so i have added some new pictures of the whole pack to the photo-gallery "This and that", and
                       also to Siri´s personal gallery.  
---
2018-08-10:  Our girl Siri has got her own page - you will find it at the point "Our dogs - Siri". I have also added some new
                       pictures of her to our photo-gallery.
---
2018-07-31:                                                                 Welcome Siri !
                       Today i proudly present the new member of our Family "Thuraia High on Emotion Siri". Special thanks to
                       her breeder Monika and Peter Pehr for the competent and loving start they have offered to the puppies,
                       and also for their trust in us. Now it´s time for us to take care of her. :-)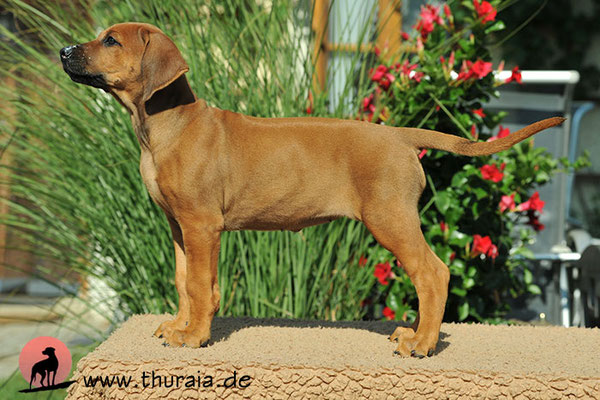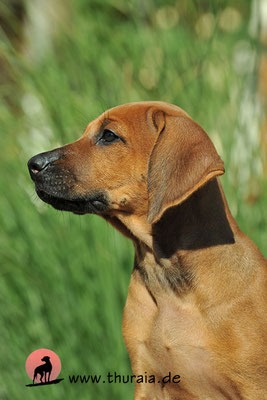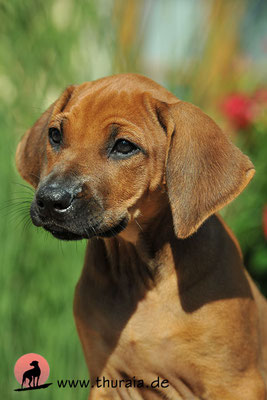 ---
2018-07-16:                                     Happy birthday Malaika!
                        Another year has gone, and so our lady Malaika celebrates her 9th birthday today. Enjoy your day and
                        have fun! :-)
---
2018-06-24:  Today we received very nice holiday-greetings of our African Dream Themba and his family from Bella Italia.
                        I am always glad to see, that our "puppies" get to know the world - many thanks to Andrea and Hannes!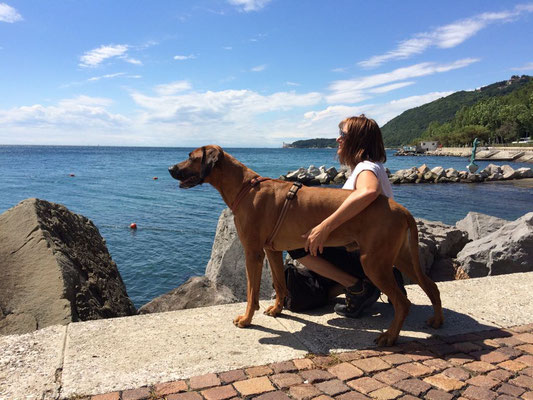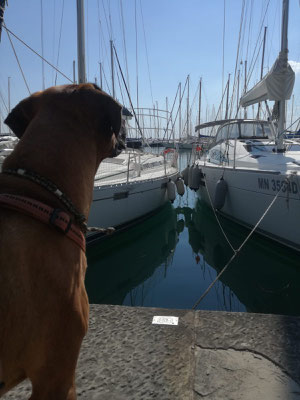 ---
2018-06-21:  I received some very nice pictures of our African Dream Farid. Special thanks to Lisa and Rene, who provides
                       him a beautiful life at such a lovely spot on earth.
---
2018-02-17:  We are really shocked. Completely unexpected we had to go the last way with our beloved boy Bakari. He
                        was suddenly overtaken by late effects of his massive, multiple head injury. To loose him so abrupt at such a
                        young age hurts so much...  
                        My anger to those creatures, who are responsible for the mistreatment in the past is immeasurable.
                        Bakari, you have a very special place in my heart. I will always love you the same way you showed all your
                        love and blind trust to me. In heaven we will meet again some day...
                                                                                Uzima African Dream Djuma
                                                                                  2012-10-16 till 2018-02-04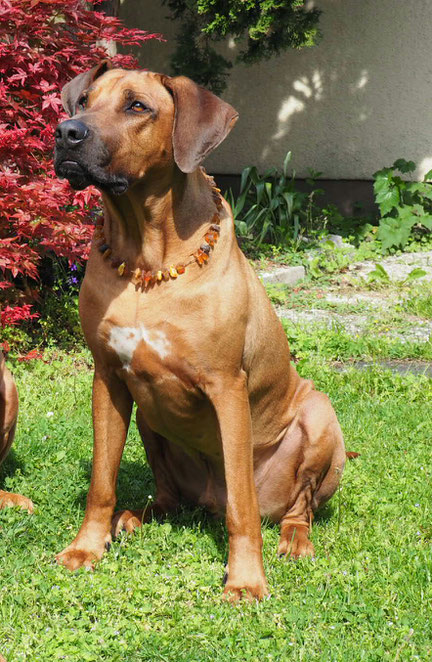 ---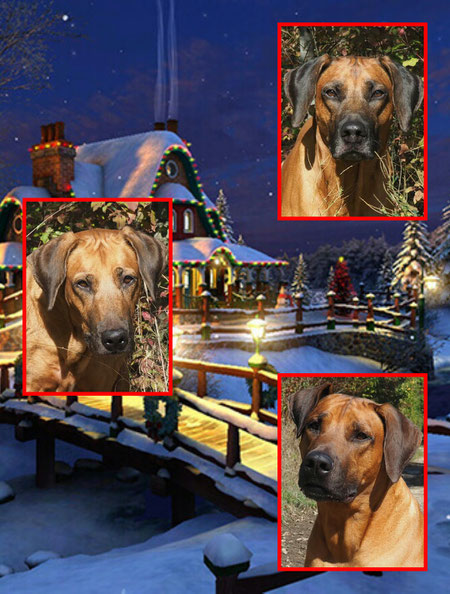 We wish you a merry christmas
and all the best for 2018!
---
2017-10-31:  I am always interested in using genetic tests to breed as healthy as possible dogs. Therefore i am extremely happy
                       with the test-results of our outstanding boy Kito - he is  NO CARRIER  of the gene mutation of following diseases:
Degenerative Myelopathy
Haemophilia B
Juvenile myoclonic Epilepsy
Malignant Hyperthermia
Hyperuricosuria.
                         By the way he is a real rarity of all analyzed Rhodesian Ridgebacks in Europe concerning DLA-Haplotypes. If you are
                         interested in more details please take a look at "Our dogs - Kito".
---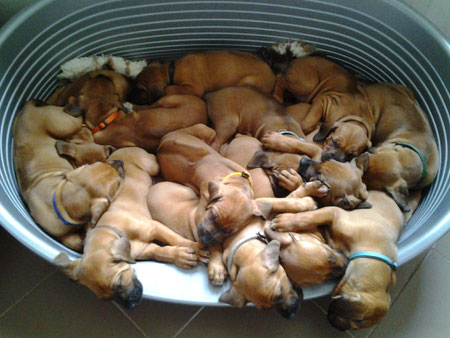 2017-10-16:
Happy birthday African Dreams!
Today they celebrate their 5th birthday. :-)
Our boys Kito and Bakari enjoyed their birthday-present, this year we prepared a burger for them... 
---
2017-09-28:   Today we had a very nice walk around Burg Liechtenstein. The weather was beautiful and of course we took
                         some photographs -  you can find a few of them in our "Photo Gallery - This and that"...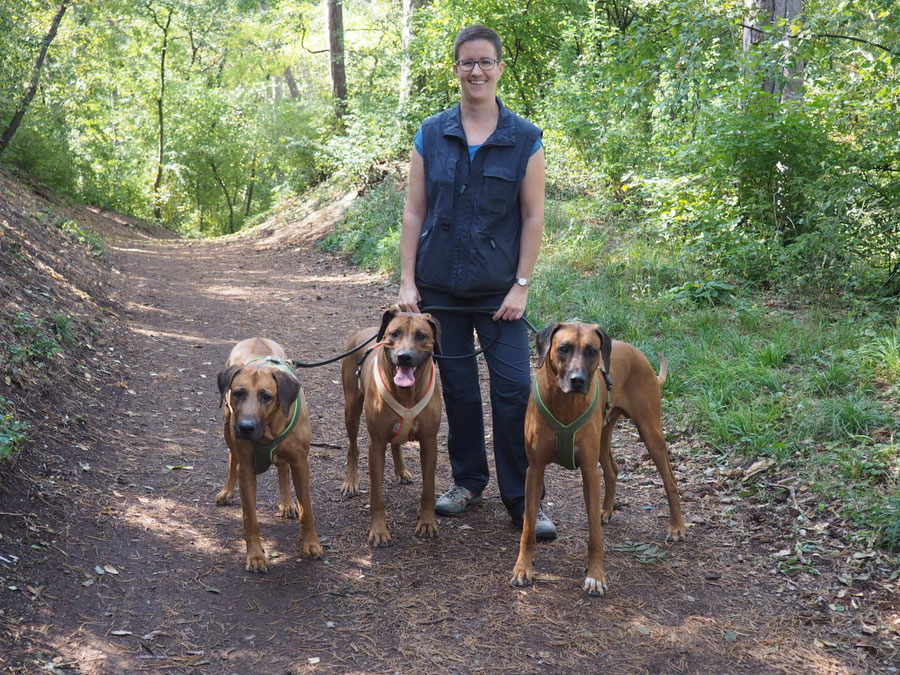 ---
2017-09-27:   Now this extremely hot and dry summer has gone, and we enjoy our daily walks through the nature so
                        much. Our photo-galleries are filled up with new pictures of our Uzima-Pack - i hope you like them. ;-) 
---
2017-07-16:                                Happy birthday Malaika!
                         Today our boss of the pack Malaika celebrates her 8th birthday. All the best for you and enjoy your
                         birthday-cake!
---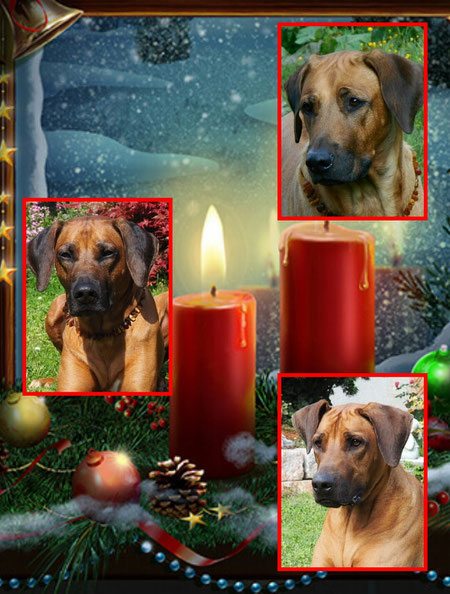 Merry christmas and a happy new year!
---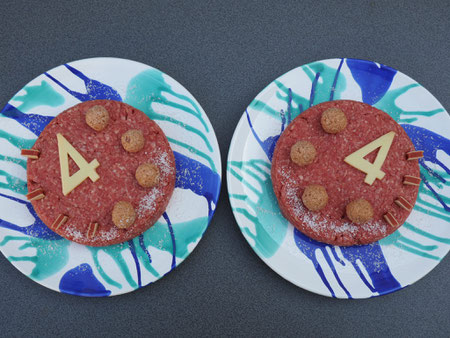 2016-10-16:
                  Happy birthday Kito & Bakari!
Today our boys and all their brothers and sisters are
going to celebrate their fourth birthday!
Our best wishes to all our dear African Dreams and don´t
forget - it´s your day, so whoop it up! :-)  
---
2016-07-16:                                           Happy birthday Malaika!
                       Today our princess Malaika celebrates her 7th birthday. We are very glad to see her in such a great condition
                       every day and we are looking forward having a long, active and funny time together. All the best for you, my
                       sweet Lady!
---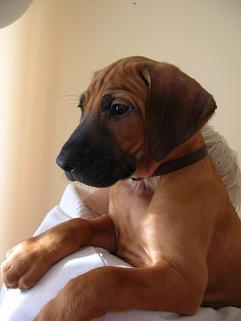 2016-06-27:
                        Last weekend we´re overtooked by incredibly sad news.
                        Our African Dream Balu has been detected from the car and was injured
                        so bad that he did not survive this accident. He just was allowed to be 3,5
                        years young. We are unspeakably sad and no more words can be found.
                        That is why we want to keep him in particular loving memory, our "Mr.
                        Brown", till we see us again someday...
---
2016-05-29: Today i have finished the personal site of our "new boy" Bakari with his photo-gallery and i have also added 
                      some pictures to our general photo-gallery - i hope you enjoy them.
                      I am very proud of the excellent results of our five x-rayed African Dreams. You will find the details at the
                      point "Breeding, A-litter 2012".
---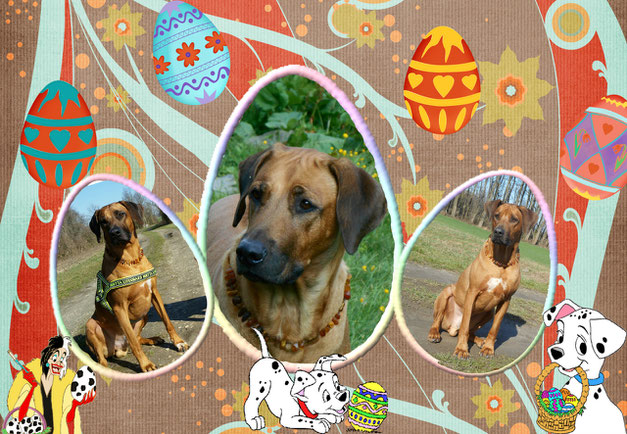 A very happy easter-weekend
to all our visitors!
---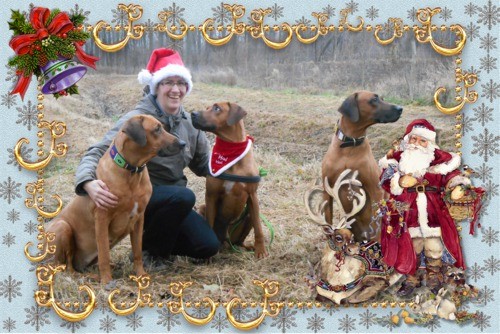 Merry christmas and a very happy 2016! 
---
2015-10-16: Time is running and our A-litter celebrates today its third birthday! All the best to Kito, Asaja, Amira, Kyara,
                      Shakarri, Zarewna, Farid, Themba, Kijano, Aaron, Balu, Djuma and Raziel!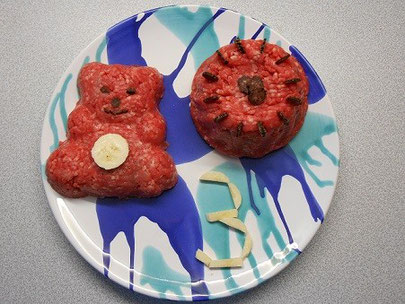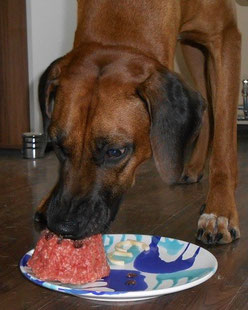 ---
2015-08-09: After a week we have finished our brand new website. We are very proud of it and hope you like it too!

---
At the moment we are still working to finish our new website, and we hope that we will be ready very soon. :-)